Today I was travelling from Mumbai to Hyderabad through Spicejet. Spicejet recently went through financial issues and lot of flights got canceled couple of months back. It sent a bad public image for the airline. What I saw today in the flight gave me insight into how to salvage/establish a brand.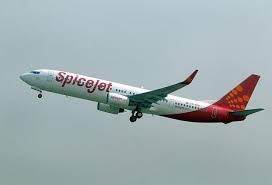 The flight reached before time. That's ok. but it followed with captain announcing & lead flight attendant talking about it. They used the event to have a conversation with their audience (the passengers). After the flight took off and seat belt sign was off, flight attendants again took a minute of time to thank the passengers to taking Spicejet when they have a choice to pick another airlines. They used the event again to have a conversation with the customers.
I can honestly admit that the conversations did clear up bunch of badness from my perception about the airlines. This tell me that having a genuine conversation going with your customers goes a long way in building, re-enforcing and even salvaging a broken brand image.
It also tell me how much it is important to express self in right words and have that conversation – to build connection – be it in business or personal life.