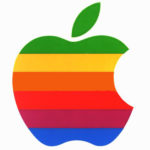 I was looking for an authorized service center for the apple's ipod. I own an old ipod classic that is out of warranty. I was struggling to connect it to the windows 10 laptop. I was trying to find apple authorized service center. I landed at their support page which connected me to the apple call center @ Singapore.
I got a call back in 2 minutes & support executive was kind enough to not ignore an out of warranty case. He was patient to let me download iTunes and latest iTunes just worked! He also forward me the link to locate apple authorized service center.
Apple supported rocked for me today!