When you have embarked on the journey to build your app (and service) in the SAAS world for your idea, sooner or later you go through the experience of direct selling. First few customer acquisitions – you are directly doing or involved. In recent times, I have been going through such experiences. These experiences are valuable for founders especially so if you come from techy background. It helps to appreciate what selling really means?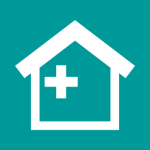 I have built an app (and service) for the homoeopathy doctors to write & manage their patients' reviews. It is getting deployed at the first few doctors sites. I am personally going to get it done. Today, it went live for one of the clinics. It is awesome feeling for an engineer to see his software (app/service) used by real users. To see the excitement in the user eyes how it will make his/her life better – is a moment of deep satisfaction & a moment to treasure in your good memories. The excitement is not because I sold it hard. The excitement is experienced by the user since he sees software making his day better.
The software makes busy practitioner life better by by innovating on the experience for his most frequent activity. I saw how he got excited to get armed with the power of the app (bidding farewell to past life) when faced with long queue of patients. It is heartening to sit in the clinic outside the doc room to see how many people life will be impacted by the lines of code you wrote!
The selling involves remote things you can't think about. I got to sit in the clinic to fix network drive issue on the doc laptop. Does it have anything to do with your app? No. but that is what need to be done. You know. Being techy helps at times during sell!
It was a awesome morning experience!